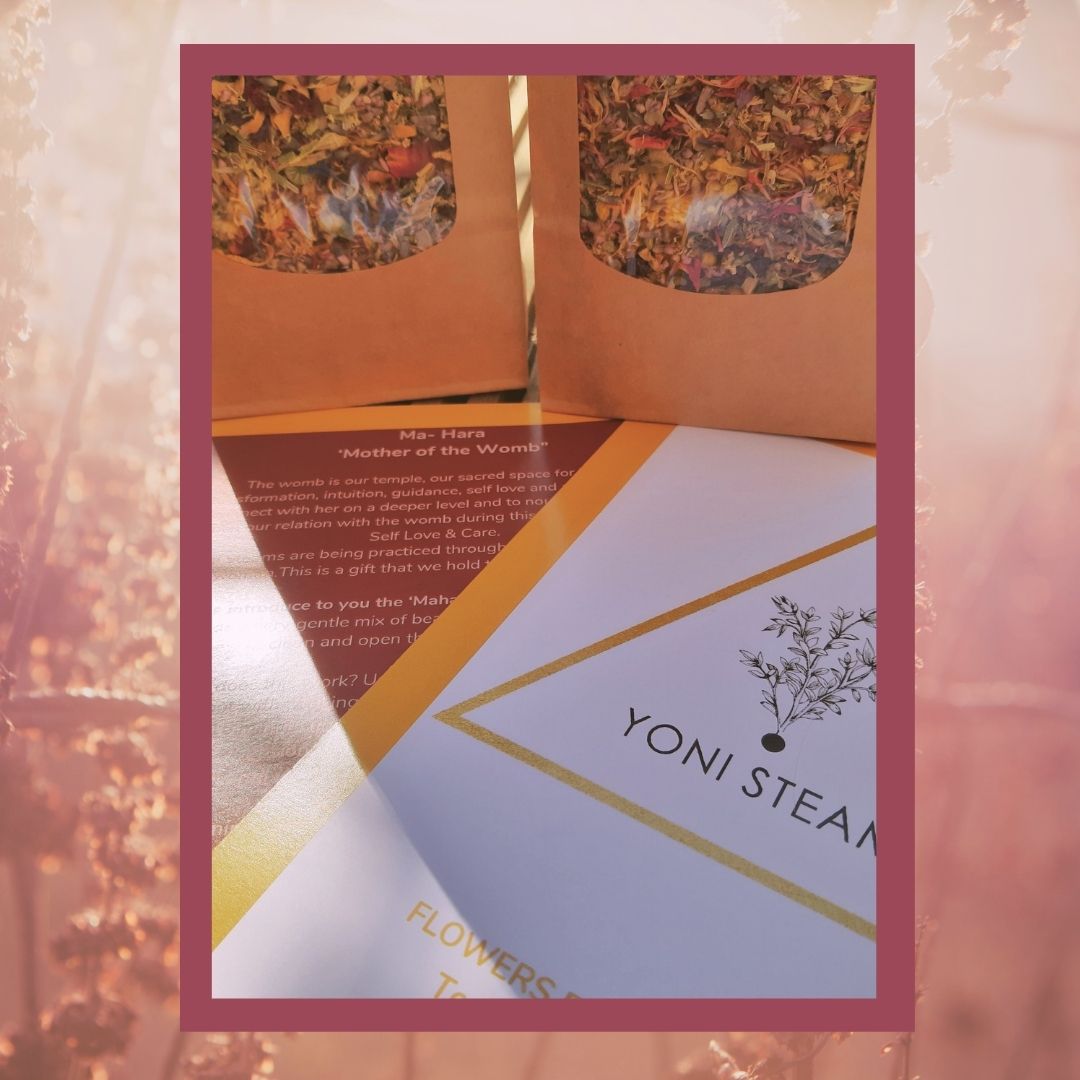 Ma- Hara means 'Mother of the womb"
The womb is our temple , our sacred space for healing, transformation, intuition, guidance, self love and ancestral work.
To connect with her on a deeper level and to nourish her tissue can deepen our relation with the womb during this beautiful practice of Self Love & Care. Yoni Steams are being practiced through out time and space by many woman and this is a gift that we hold to each other and to our self.
Make it your 'YONI CEREMONY'
Ingredients:
Rose-Lavender-Charmonille-HoneyBush, Lady'sMantle, Elderflower, Ginko