Join the 2 day Sensorial Dance Workshop in Mahara!
This 2-day sensorial dance workshop is a journey to explore your inner landscapes, to step into presence, to relate from a conscious place, to explore authentic expression, and co-create a space for playfulness and mindfulness.
An opportunity to connect with your body, mind and soul and find tenderness and spontaneity in the flow of authentic expression.
The 2 days series workshop is an invitation to Dance. 
Bringing movement and mindfulness into presence, exploring different landscapes connecting with your body, mind and soul bringing the blossoming of authentic expression and presence for a conscious relation with the outer world.
Holding space for each other. We dance, play, explore and co-create…over and over again for two days.
No previous dance experience is necessary.
Assisting to both days is not a must.
Bring along comfortable clothing to wear during the dance workshop.
About Juana Bartelsman 
A synesthetic Artist, movement researcher and Bodywork therapist from South America.
Started her body and artistic training from a young age exploring different dance techniques, art and creative projects in Chile and Colombia during her young years. After finishing school she moved Argentina and studied Contemporary  Dance  and Choreography into corporeal expression at UNA (Universidad Nacional de las Artes) in Buenos Aires. She had taken workshops with different choreographers and explore somatic movement techniques, yoga and meditation in Argentina, Australia, India and The Netherlands. She is been travelling exploring different cultures and sharing  Dance classes and workshops for the last 4 years.  Holding space for cacao ceremonies and giving Bodywork therapy for the las 2 years.  And, currently grounding in Amsterdam.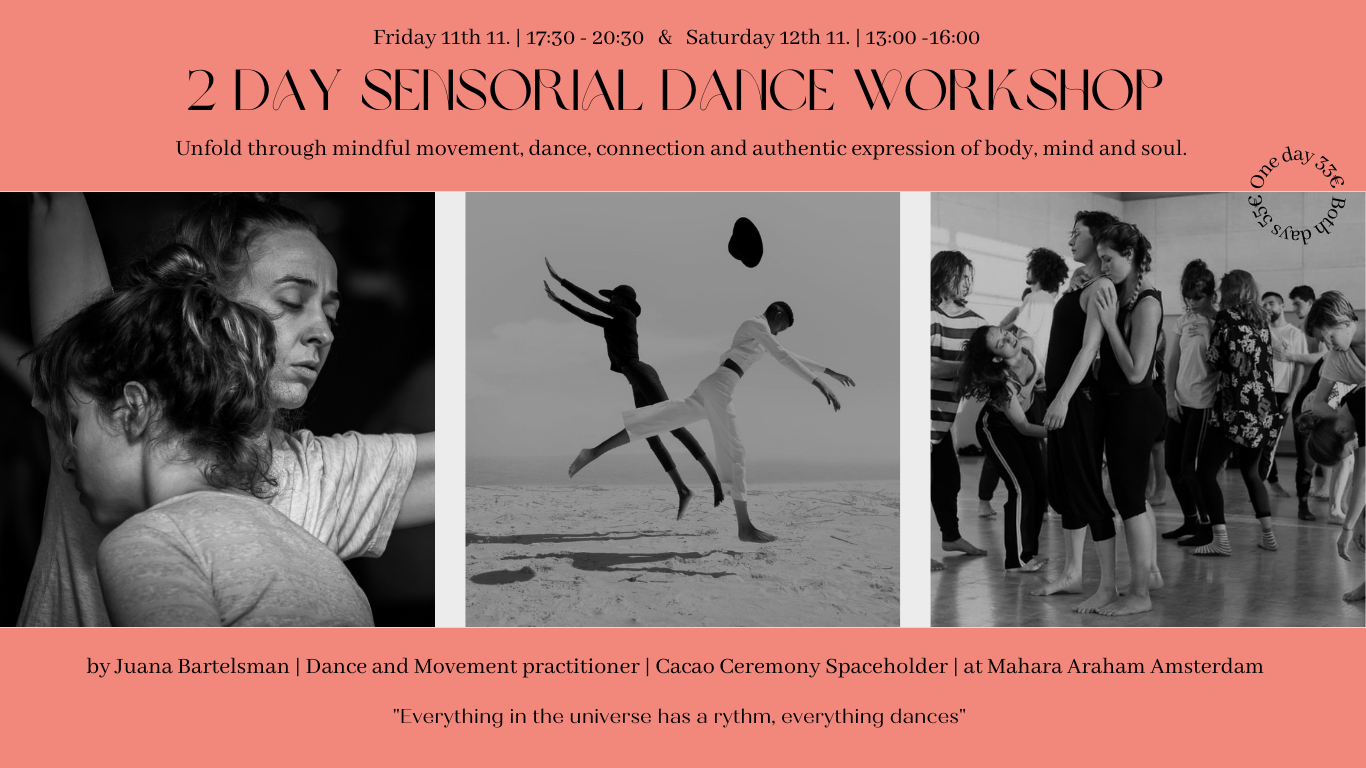 November 11 @ 13:00 — November 12 @ 20:30