Deep Guided Meditation & Writing to Heal
A 6 week workshop
Relieve Stress And Anxiety, Heal Trauma, Overcome Emotional Upheavals And Get Closure With Writing, Meditation, Healing Breathwork, Storytelling And Deep Conscious Conversations In A Safe And Sacred Space.
Do you feel overwhelmed, stressed out, anxious about the future, or stuck in the past, thinking over and over about painful events that you've experienced and unable to move on with your life?
Or, do you wish to gain deeper clarity and understanding about a specific issue or phase in your life?
If some of this rings true, then this workshop is for you!
Through expert guidance and in the safe and supportive environment of a small, intimate and interactive group, you'll get to journey deeply inwards and explore, process and release
the blocks that have been limiting your ability to experience deeper joy and an overall sense of life satisfaction.
You'll be guided through powerful meditation techniques and a progression of restorative writing forms that are based on proven research in the field of writing and wellness, that include: Expressive writing, Poetic writing, Storytelling, Transactional writing, Affirmative writing, and Legacy writing to help you overcome traumas and emotional challenges that keep you from living in alignment with your highest good.
You'll arrive at the end of the six-week transformative workshop feeling more relaxed, revitalized, inspired, connected and free.
Free to be authentically you.
Free to come to greater inner peace.
And free to come to terms with your own story, regardless of what you may have experienced.
No writing or meditation experience is necessary to benefit from this workshop, all you need is a willingness to journey deep inward.
Location: Mahara Holistic Lifestyle, De Clercqstraat 123, Amsterdam
Cost of Workshop: Early bird price is € 295,-(inc VAT) when you book your spot
before March 30th, after that the price will be €345,-(inc VAT). Payment in 2 installments is possible.
For Reservations Visit: https://sjnassuna.com/workshops-amsterdam or E: su@sjnassuna.com T: +31(0) 649417003
Dates:
» Saturday, April 24th // 10:30-12:30
» Saturday, May 1st // 10:30-12:30
» Saturday, May 8th // 10:30-12:30
» Saturday, May 15th // 10:30-12-30
» Saturday May 22nd // 10:30-12:30
» Saturday May 29th // 10:30-12:30
GOOD TO KNOW:
» The workshop is limited to a minimum of 6 and a maximum of 12 participants and will only
proceed if the minimum number of registrants is filled. » Attendance of the first session is very important!
» All workshop materials will be provided, just remember to wear very comfortable clothes and to avoid eating a heavy meal at least 2 hours before the workshop starts.
» The writing exercises will be sent weekly to you via email.
» Your personal writing is not shared with the group unless you choose to share. What is shared are your reflections on the impact the writing is having on you.
» The teacher will be available for phone and email chats for the duration of the workshop, should you need extra support or advice.
» Please note, this workshop is not a substitute for medical or psychological advice, evaluation or treatment. If you have a history of serious psychological conditions, or have recently experienced trauma, then this workshop may not be suitable for you due to the deeply emotional writing exercises that may trigger unwanted effects for you. Speak to an appropriate medical professional for advice before signing up.
» By booking this workshop you acknowledge that you have read, understand, and are in agreement with the above statement.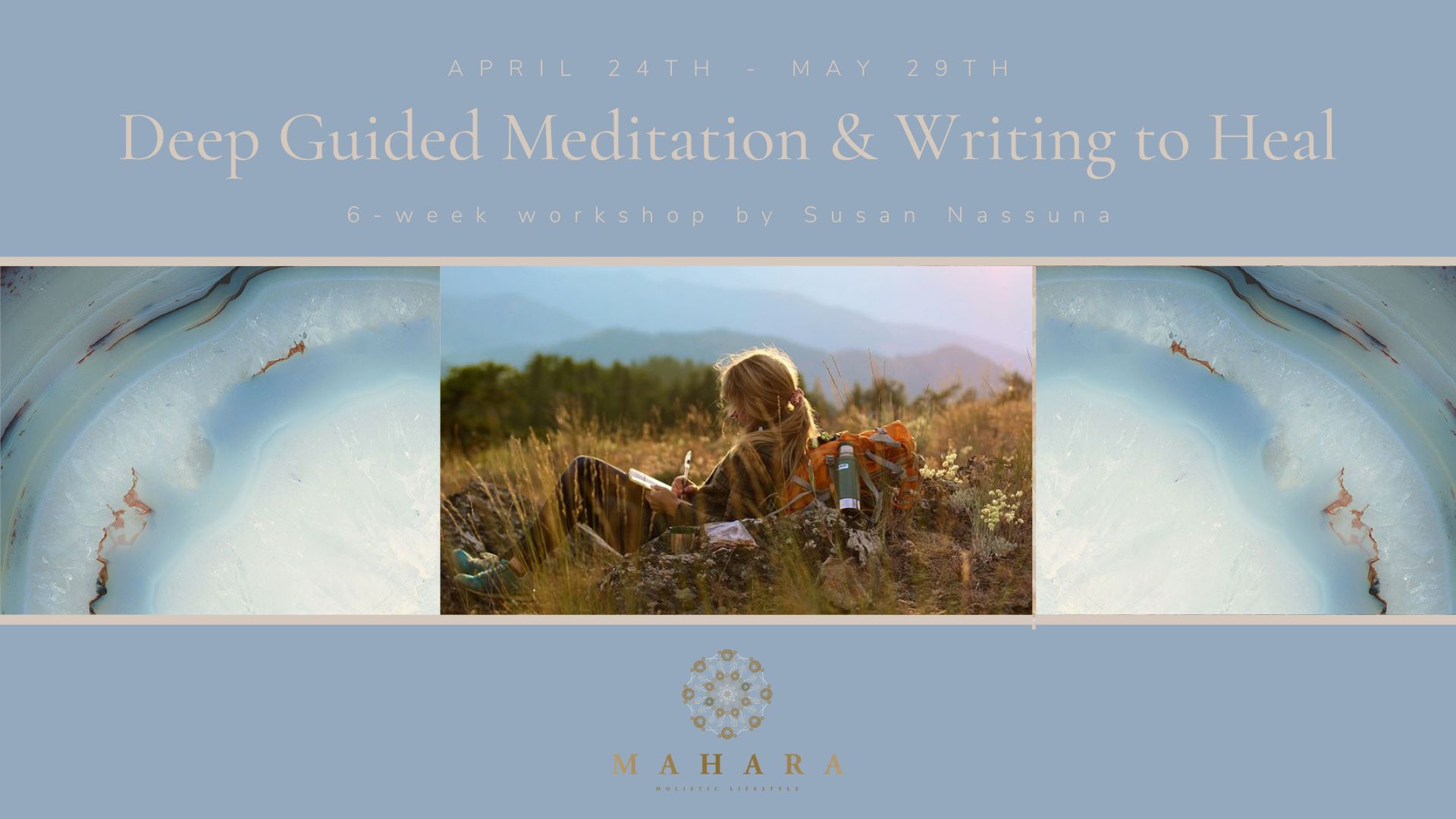 April 24 @ 10:30 — March 29 @ 12:30