Roots Rising Festival! #3 The Movement
July 19th – 24th
We are a movement and we are inviting you for our very special celebration of our connection!
Mahara is known by many and still its a mystery who we are and what we do…..why? Because we move, create and expand every time!
We are a traveling community and we always know how to find each other. It doesn't matter if you are new or from far away…. We connect by they heart!
This year we want to go beyond by being and celebrating what is there! The name Roots Rising is here because we connect from roots to crown, before and beyond, with our ancestors and for our children.
This year we celebrate the movement, the movement of our community, body, soul and that of the seasons. We all worked really hard on our self and we will still do but now it is time to relax into it and to open up for new perspectives. This year the program will be designed with the vision to dance, pray and to receive new perspectives and insights so we will come with some pearls to expand your being!
The location where we celebrate Roots Rising is that of our beloved family at the Uelenspieghel in Drente. This farm is one of the most beautiful places in Holland where we are warmly being welcomed home.
The program of the week will be revealed at the festival itself but we will start sharing insights of the line up along the way to the actual date. There will be space for co-creation and space to offer your service when this is in alignment with our vision.
Kids are welcome and we will invite everyone to bring their sprout! There will be a program for kids as well!
We are the medicine there will be no alcohol, drugs and so on…. We will share the medicine of cacao and of the natural plants around the farm, music, dance and communion.
Conan Luidens & team will take over the kitchen with his magic. Conan is one of our favorite chef's and with his team he always makes the most vibrant, beautiful, vegan and organic meals for you to enjoy!!!!
Be aware that food is not included. There is no kitchen available to cook so if you want to prepare your own food bring a camping set or go raw:)
Once you buy your ticket more info will come your way or reach out to info@mahara.love
Locatie:
De Uelenspieghel
5 Winkelsteeg, 7975 PV Uffelte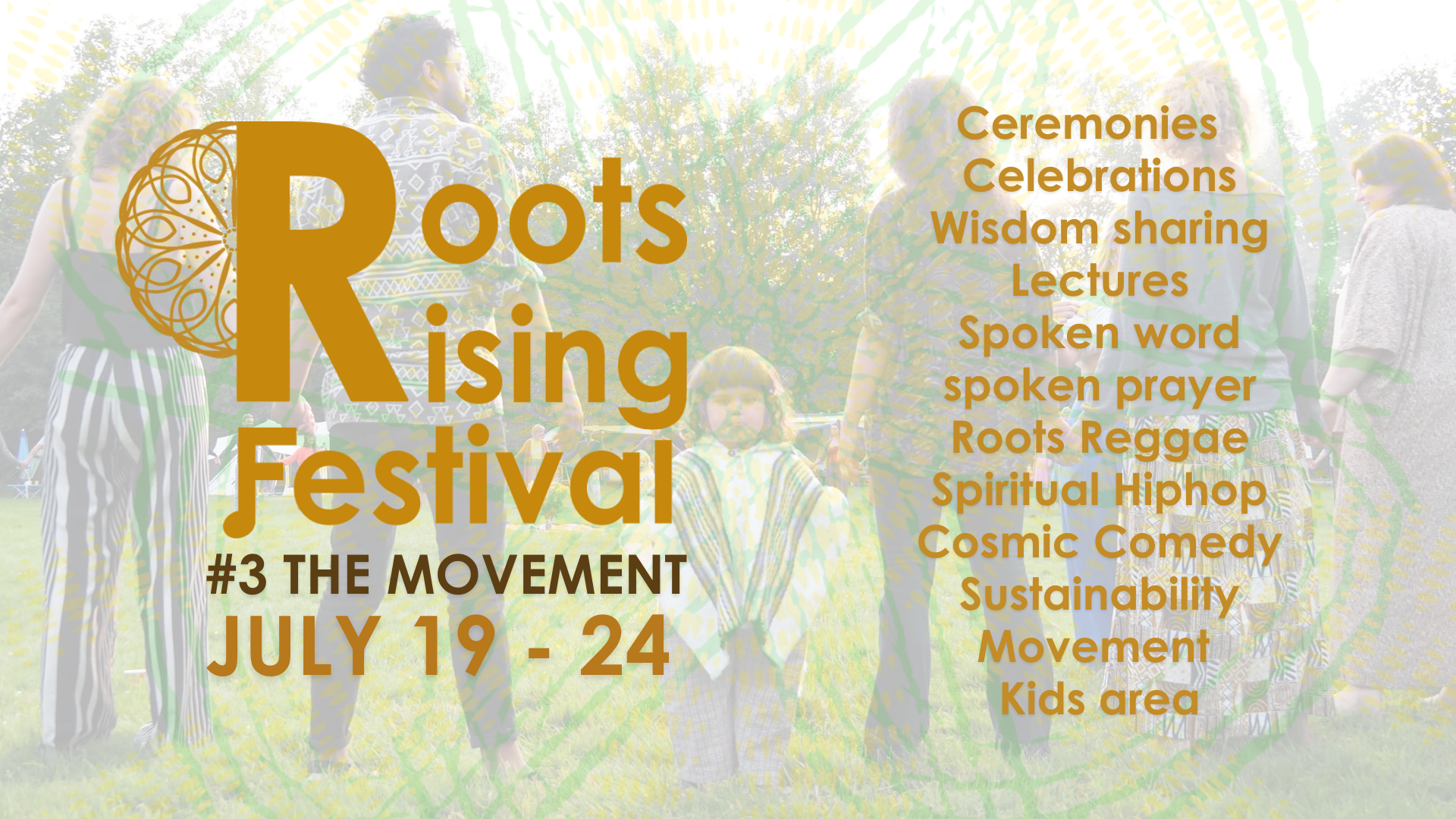 July 19 @ 09:20 — July 24 @ 10:20