Roots Rising – The "Hunab K'u"
A 6 day festival/retreat experience for all those who feel called to take a deep dive with us.
We invite all of you to celebrate life and 'The Day Out of Time' with us! Let's move together through sound and vibration during this festival retreat where we call in ''The Hunab Ku'', the Mayan source of creation.
According to the Mayan calendar the last day of our gathering is on "The Day Out of Time"; 25th of July. An ancient day of tradition characterized by magic, spirit and love. We will start on Tuesday the 20th of July to build up momentum for us to rise into our full potential on The Day Out of Time. From there we will return to our daily lives fully re-energized.
The "Hunab Ku" is the beginning and end of everything, it is the source of creation. For the Mayans it was the symbol of the center of the Milky Way or the womb of the universe. From this sacred space all is being created through sound and vibration.
Let's celebrate life together in a way that only Mahara can! Accompanied by the Mayan spirit. We are currently designing a beautiful program with workshops, lectures, ceremonies, dance sessions (from deep house to reggae), movement and yoga, concerts, camp fires, delicious food, community building, constellation work, herbal walks, camp fires and jam sessions… We even have a children's program! Soon we will tell you more!!
This is gonna be the gathering of the year! So make sure you are there because we are going through the Hunab Ku and back!
For any questions:
info@mahara.love
Tickets:
https://www.eventbrite.nl/e/tickets-roots-rising-the-hunab-ku-154465471383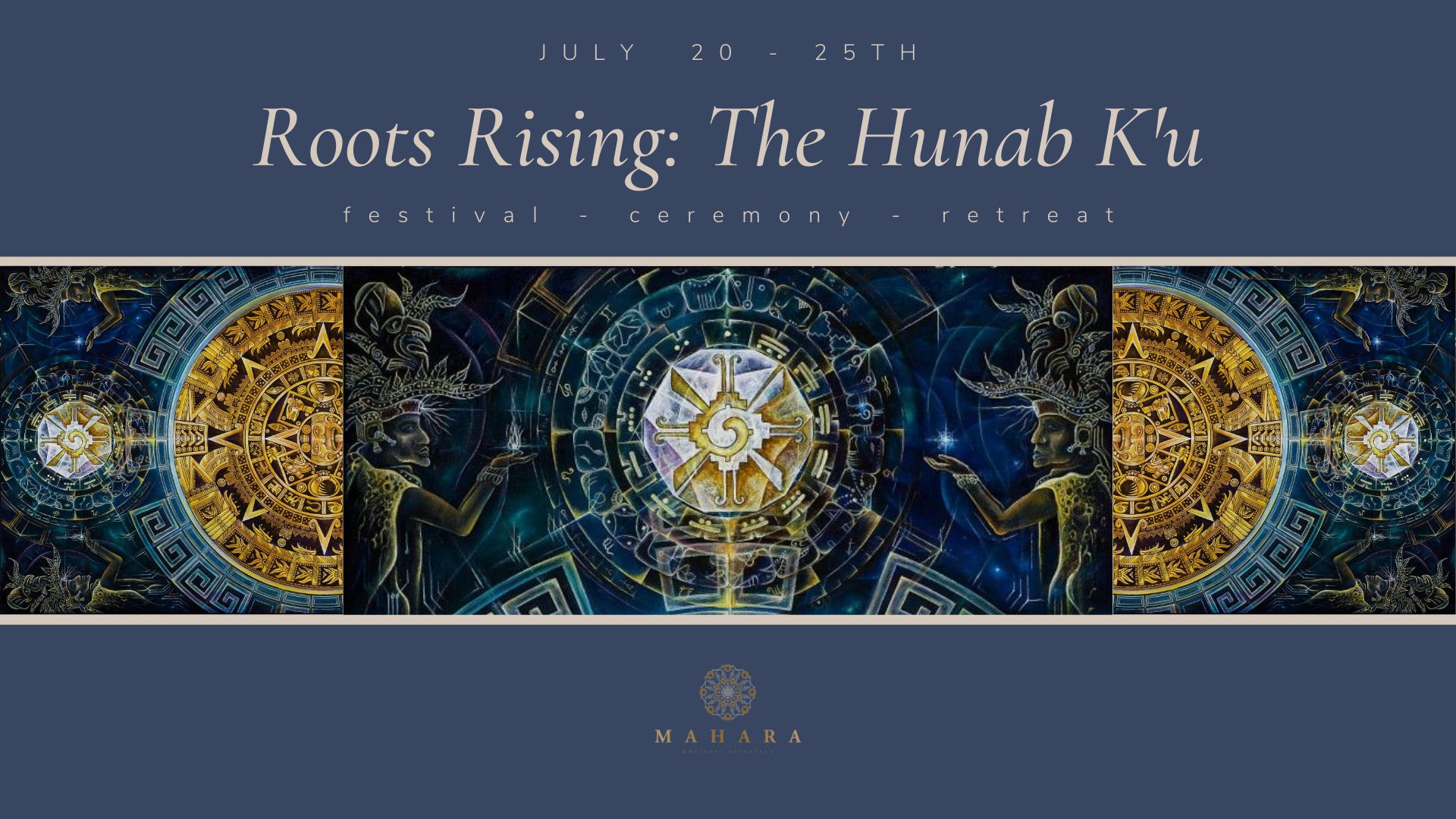 July 20 @ 12:00 — July 25 @ 18:00