We welcome you to the Roots Rising (Re)Treat!
An elevation by integrating through the senses.
We didn't had a (re)treat in a while but the space opened up so we can expand. Join us on a journey through the senses. It will be a very magical weekend hosted by Mahara and Andrea Proffitt.
We will go through a sound ceremony the whole weekend where our senses will be expanded and integrated through crystal sound bowls. Supported by delicious food, good music and amazing like minded people.
We got space for 20 people so if you feel the calling make sure to secure your spot.
Select the 'going' button to let us know you'll be there. The ticket link is coming soon!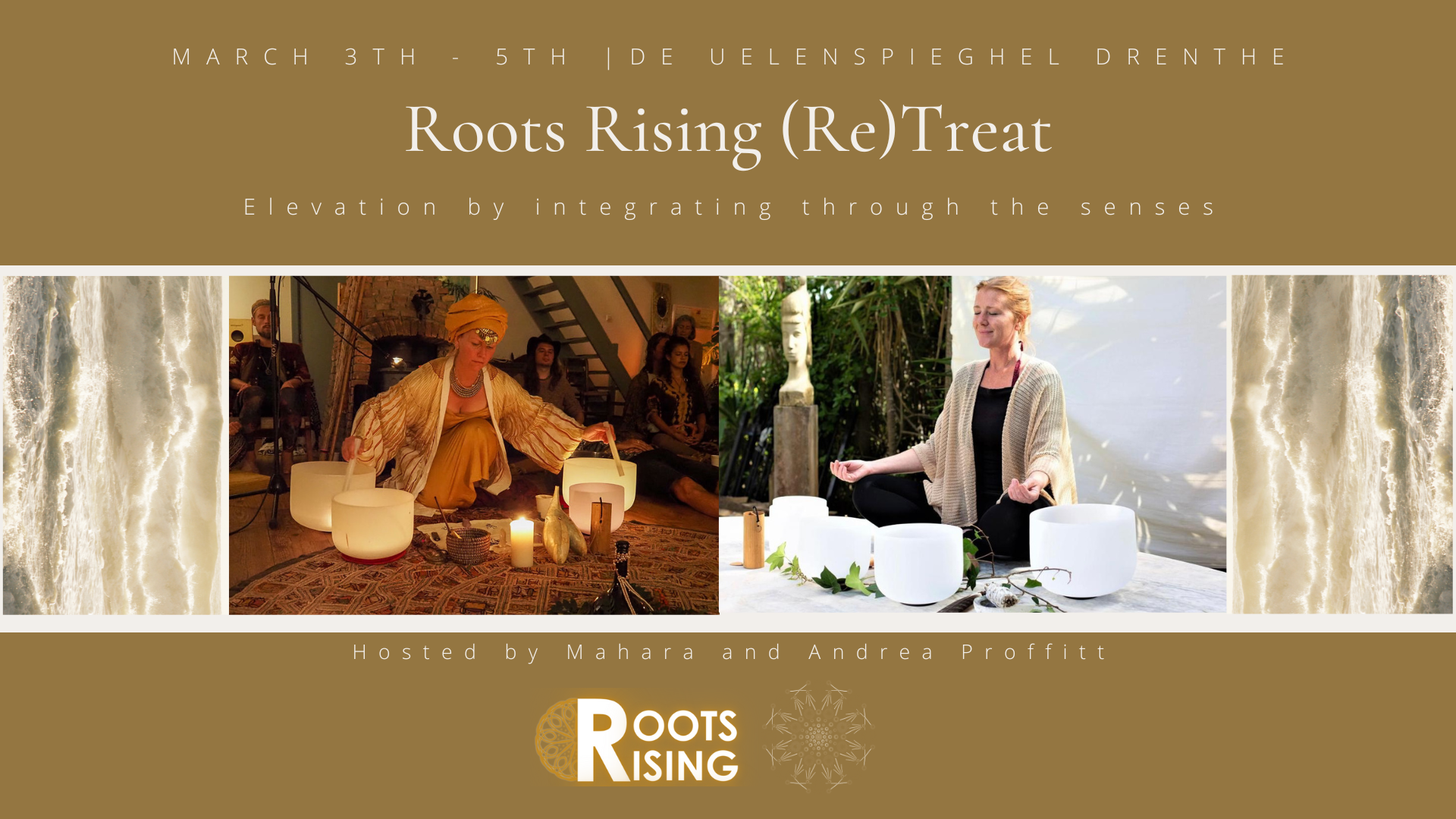 March 3 @ 16:00 — March 5 @ 19:00