Secret of Life method                                     

A six day detox diet

---

Daily meals designed to eliminate toxin and inflammation from the body 

Every dish is balanced out regarding the daily needs of my guests. My aim is to dismantle the obsolete and false approach to nutrition, proposing lush detoxifying dishes with intriguing tastes, explaining and describing the desired effects for a deep and durable nutritional comprehension. Intuition, circularity and sustainability are the themes of my vision and creations.
Erika Tangari invites you to take a seat at her table to experience an irreversible switch in your connection with food. What she will put on the circle, the plate, has a repercussions on the big circle, our earth! You are invited to enjoy and feel the difference between where you have been food wise and this.

To be part of the big change that is now!

---

Our Promise

Pioneering sustainable and healthy living in our community; Engage your health through smarter and eco-friendly food choices.

Good gut health starts with prebiotics, a type of fiber that feeds the good bacteria in your gut. With prebiotics, your good bacteria are able to produce nutrients called short-chain fatty acids that are beneficial for health

Elimination of Sugar and Processed Foods: they are thought to be at the root of the body's inflammation. High consumption of sugary and highly processed foods has been linked to obesity and other chronic diseases, such as heart disease, cancer, and diabetes.

Probiotic Foods to Eat for a Healthier Gut. The health benefits of probiotics are vast. Aside from bolstering our digestive health, research shows that these healthy strains of bacteria play a role in boosting our mood, mental health, and metabolism.

---

Included in the detox:

A full six day detox program;
Three meals, a snack and juice per day for take-away or delivery (in Amsterdam);
Check-in Zoom call everyday, to present the diet for the next day, with space for live sharing;
A powerful Soulsong by Lex Empress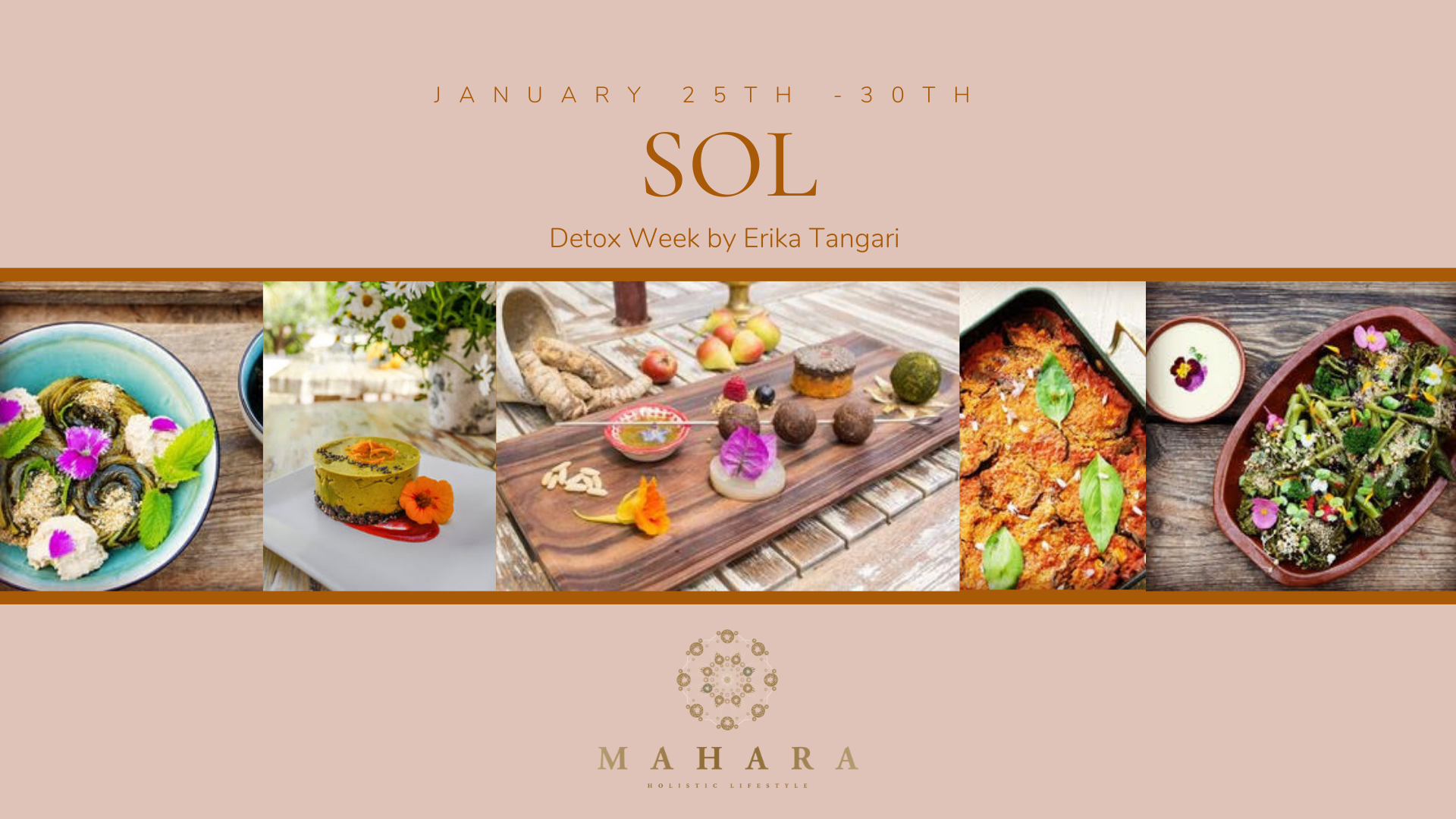 January 25 @ 10:00 — January 30 @ 18:00