You might wonder…. How can a haircut be holistic?
The word 'holistic' or holism means bringing back the wholeness. Michelle: "When I work on your hair, I let go. I'm very intuitive and sense what you need. It's as if you are cutting your own hair, through me. My hands know what to do, but you are the one who is guiding the process. To me, cutting hair is sacred and a ritual in itself."
That is why Mahara also offers the 'ceremonial' haircut: to dive a bit deeper into what is needed. This treatment starts out in the beautiful yurt in the garden of Mahara, where Michelle creates a special moment with you. Together, you open the space through prayer and setting intention. After a small sound bath, you are open to receive your gift.
So it is more than just a haircut, it is an alchemy where we work with the elements to bring out the best in you!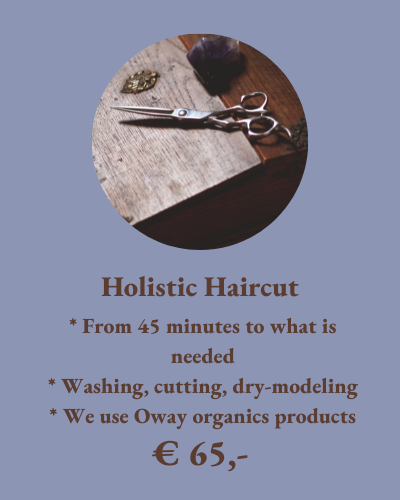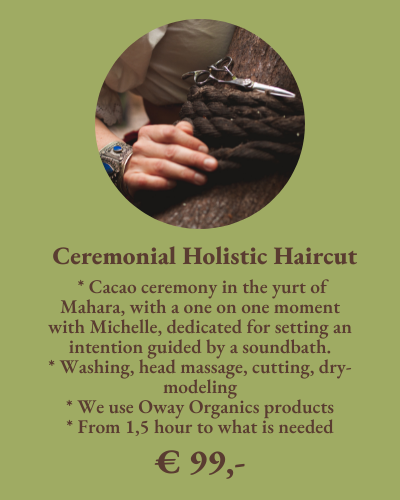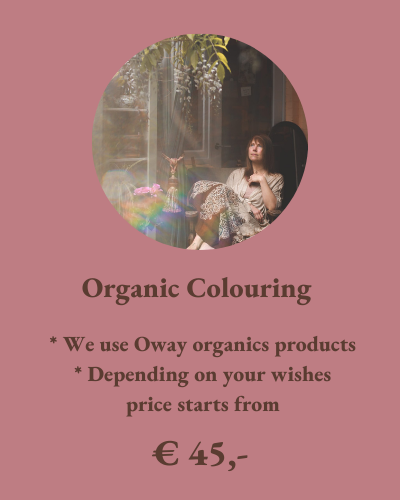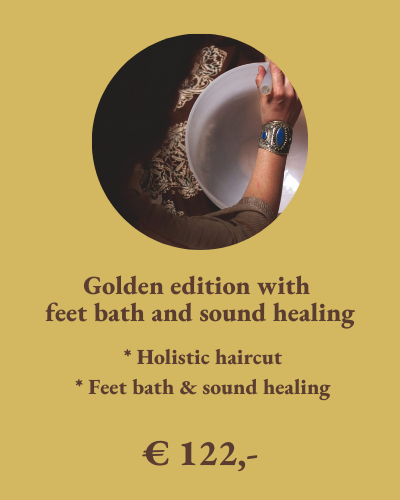 Clay Detox Hairmask
€25,-
Michelle's story: a samoerai with scissors.  
In 2010 I found my passion for hair. I was trained by my best friend who worked for Kinki kappers in Amsterdam. Soon after we started our own creative hairdresser group named 'Vagabond Collective'. This name was inspired by a Japanese manga about the story of Musashi: a legendary sword fighter who found his enlightenment through the artful way of the samurai.
After 2 years I left the city and took my scissors with me on a journey to do the same. Soon after returning to Amsterdam, 'holistic haircuts' was born. At Mahara, I can bring all of the elements together from hair to healing arts, special products for the body and also supportive practices and ceremonies. So not only does the hairdo make it holistic, also all that we offer at Mahara to bring the best out in you. It is a lifestyle…
​
Coaching voor jezelf of je zaak?
Het woord holistisch betekend onder andere; heelheid. Wanneer het gaat om holistisch knippen gaat het er om dat we als kapper ernaar streven de heelheid te ervaren en dit mee te nemen in de ervaring van de klant, de behandeling en in het kapsel. Niet alleen voor de klant is dit een waardevolle ervaring dit geld ook voor ons als kapper. Holistisch knippen geeft een verfrissende kijk op het werkveld en brengt meer diepgang in de kunsten van het vak. Wanneer we dit integreren zat het 'werk' zelf gaan vergemakkelijken, houdt je meer energie over, vindt je verdieping in jezelf, behouden we meer balans tussen lichaam en geest en draagt het bij aan onze werk en omgeving sfeer
​