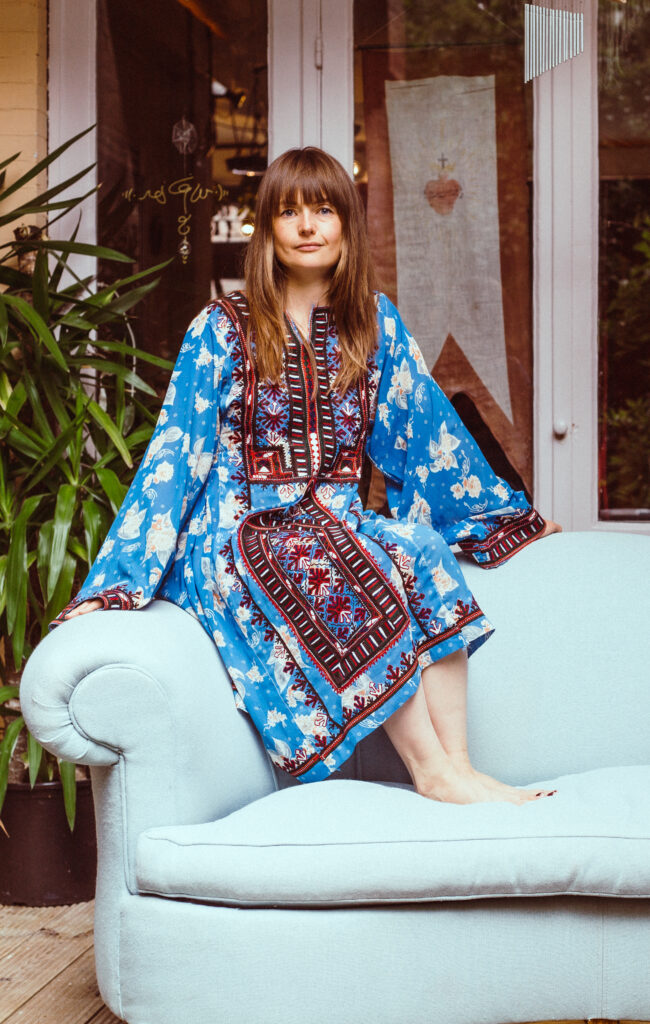 Name: Evelien
Role at Mahara / Araham: space rental, event organization, practical assistance
Sun / Moon / Rising: Taurus / Aries / Leo
Favorite Mahara drink: "Kakaaaaaaaaw! The latte version, with cardamom and chili…"
Morning ritual: "Some cuddling with my cats, some booty shaking with my son and spending some time at my altar to connect to the mysteries of the universe and the beauty of life on this planet."

Michelle and I met on the dance floor, many years ago. During a project we did together, we were brainstorming about living in an off-grid community. In the end, it turned out that actually, no-one wanted to leave the city anytime soon. So Michelle decided to go on a tour herself. Eventually, she landed back in the city again and soon after, she started Mahara. 
I very much admire her visions and the courage she had to start Mahara back then. I always kept on following and coming to Mahara with so much pleasure. So many things have happened at Mahara in these past 5 years…. I hope she will write her biography one day.
Some of my best memories are: Lex Empress singing a beautiful soul song to me; a very special concert by Avi Adir; the baby blessing ceremony in the yurt and the many many joyful moments of laughing, crying, sharing, singing, dancing and so much more. And lately; spending more and more time creating together with the team. I feel so blessed that I call this place my workspace now, my 'kantoortuin' and my home. 
In the past I used to organize big festivals where thousands of people gathered and I was always looking for a new way of gathering, dancing and celebrating life. When I started helping out at Mahara and we organized the Roots Rising gathering at the Uelenspieghel, everything fell into place. We found a beautiful combination of a ceremony, a retreat and a festival. Where you can go deep, transform and celebrate in a sacred way… 
My role at Mahara is renting out the spaces, organizing events and retreats, and just helping out with anything practical. 'I create the stage for people to dance on'. In other words: I just love to do my behind-the-scenes work, so people can really blossom and share their gifts with the world.
My vision for Mahara and the next 5 years is that we build a community that grows and flows and is so nurturing to humanity. My wish is that it may expand and continue to touch more and more hearts across the planet.
And of course, a festival with one week and 111 visitors.
Stay tuned… (Because it might happen before you know it)

Much love,
Evelien